Home
Noble Buffalo Blog & News
Noble Buffalo Blog & News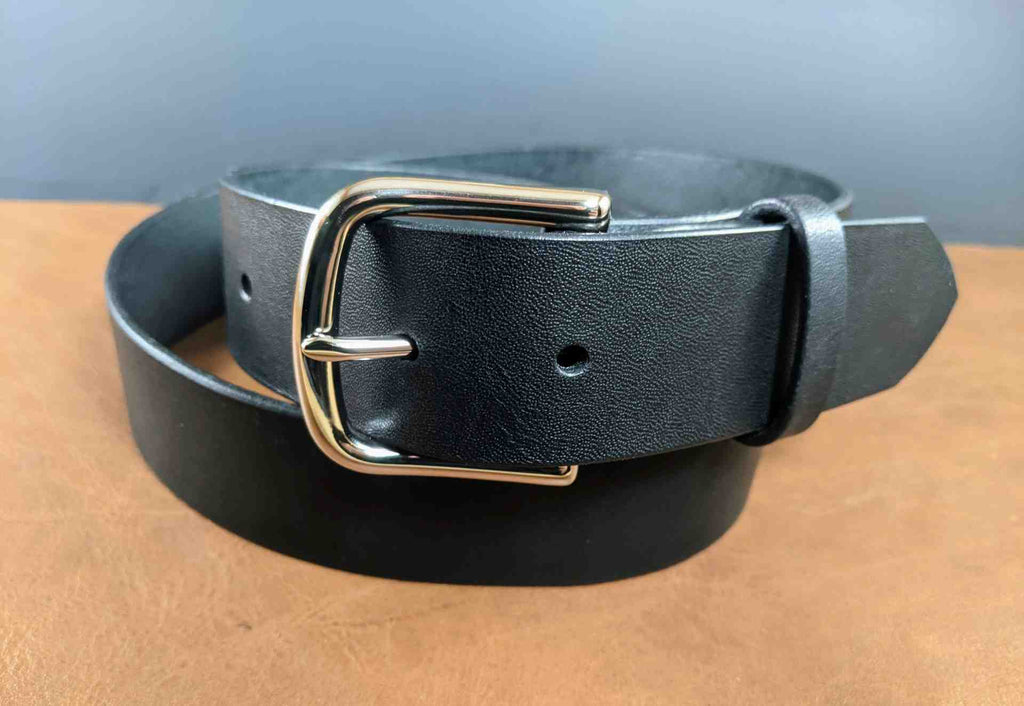 October 24, 2021
Looking for the absolute best strap of leather for your belt? A leather belt that will last 100+ years? Introducing the "Missouri Belt"!
This leather starts off in Saint Louis, MO at the Hermann Oak tannery (established 1881). Hermann Oak prepares the raw cowhide using a vegetable tanning process and drum dyes the hides a deep black color.
Next stage of preparation happens down in Springfield Missouri at the Springfield Leather Company. They are the largest leather distributor in the region. SLC will cut and distribute sides of this leather variety.
Final strap cutting, waxing, water treatment, and assembly takes place back in Saint Louis, Missouri at Noble Buffalo. All belt straps at cut and prepared upon-order.
If you like USA Made products, this is the one for you!
https://thenoblebuffalo.com/products/1-5-black-hermann-oak-cowhide-leather-belt